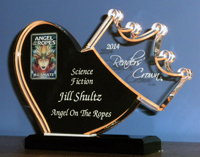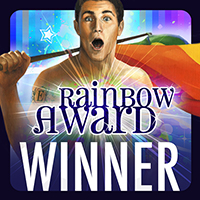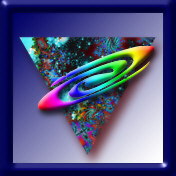 Awards for Angel on the Ropes
2014 Readers' Crown Award:

The Readers' Crown Awards from RomCon honor outstanding romances. Angel on the Ropes received a Reading Rating of 9.1 (out of 10) from six judges.
2013 Rainbow Book Awards:

Best B/T & LGBT Fantasy, Paranormal Romance, and Sci-fi/Futuristic: 3rd-place winner
Best Bisexual Novel: tied for 4th
Best B/T and LGBT Debut Novel: tied for 4th
The Rainbow Book Awards honor outstanding LGBT books. This was the contest's fifth year; they received close to 400 submissions.
2014/15 Shortlist for Best Novel, Gaylactic Spectrum Award:

The Gaylactic Spectrum Awards honor outstanding works of science fiction, fantasy and horror that include significant positive explorations of LGBT characters, themes, or issues.