Tell A Friend About
Free Stories by Jill Shultz
Free Short Stories Online
When I discover a new writer that I love, I immediately check out that author's website to see if there's more. I've appreciated the chance to read short stories online free, and want to continue that tradition.
But there's one problem. You see, as a reader I devour fiction in nearly all its forms, but as a writer, it's another matter entirely. I wrote my first long story before I could restrain my cursive to a straight line. Without question, the novel is my most natural form. I just don't write many short stories.  So here you'll find the occasional odd bit: short stories and essays that resulted from poking my head down different alleys. These free reads are provided in their full text.
If you stumbled onto this page searching for new female science fiction writers, you might prefer to sample the first chapter of my science fiction novel, Angel on the Ropes. That's straight-up SF. Science, however, has a way of working itself into all of my stories, so please consider giving the fantasy a chance, too. We Happy Few, for instance, might properly be called "science fantasy" as it combines wildlife biology with vampires.  Or does that make it slipstream? Or simply fantastic fiction? Categorize as you wish. I hope you enjoy it.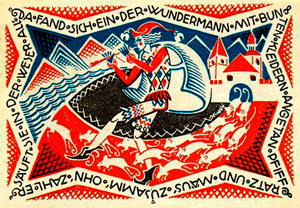 We Happy Few
6500-word fantasy story
A quirky retelling of the Pied Piper legend, in which the master rat-catcher is a vampire.
Click here to read We Happy Few as a PDF.
Click here to read We Happy Few on the website.